Hi! I am Barun. I am a Scientist with Hitachi Energy, Bangalore, India. I primarily work on AI-enabled network communication and management solutions.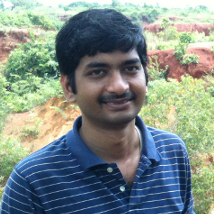 I received the PhD degree in Computer Science & Engineering from Indian Institute of Technology Kharagpur, India. In my PhD thesis, titled "Content Dissemination in Opportunistic Mobile Networks (OMNs)," I investigated different modes of distributing content to the users in OMNs. I also received the MS (by Research) degree from Indian Institute of Technology Kharagpur. Prior to that, I worked at Wipro Technologies at Bangalore and Chennai, India.
In the past, I have extensively worked with Opportunistic Mobile Networks, and co-authored a textbook on the subject. I also co-organized the first ACM MobiCom Workshop on Future Industrial Communication Networks at New Delhi, India in 2018.
When not wearing the cape of a researcher, I indulge in poetry. I primarily write short forms of poetry, such as haiku, tanka, and cherita. My poems have been published in several journals and blogs. Many of my poems can be found in my Twitter account.
This website is developed using Bootstrap, Jekyll, Jinja, Animate.css, and Waypoints, and is powered by GitHub Pages. Please feel free to browse around!
Some of my humble contributions towards the community are highlighted below. Many of these projects are open sourced, and available in GitHub.