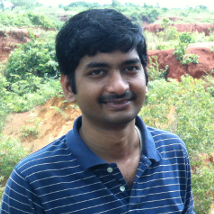 Hi! I am Barun Saha. I to build things.
Currently, I am working toward my PhD degree from the Department of Computer Science and Engineering, Indian Institute of Technology Kharagpur, India. I received my MS (by Research) degree from the same institution. Prior to that, I worked at Wipro Technologies at Bangalore and Chennai, India.
My primary research interest is in the domain of Opportunistic Mobile Networks. I'm also interested in the allied areas of wireless networks. As a software developer, I believe in the philosophy of open source. When not busy with these tasks, sometimes I try my hand with poetry.
This website is developed using Bootstrap, Jekyll, Jinja, Animate.css, and Waypoints, and is powered by GitHub Pages. Please feel free to browse around!
Some of my humble contributions towards the community are highlighted below. Many of these projects are open sourced, and available in GitHub.